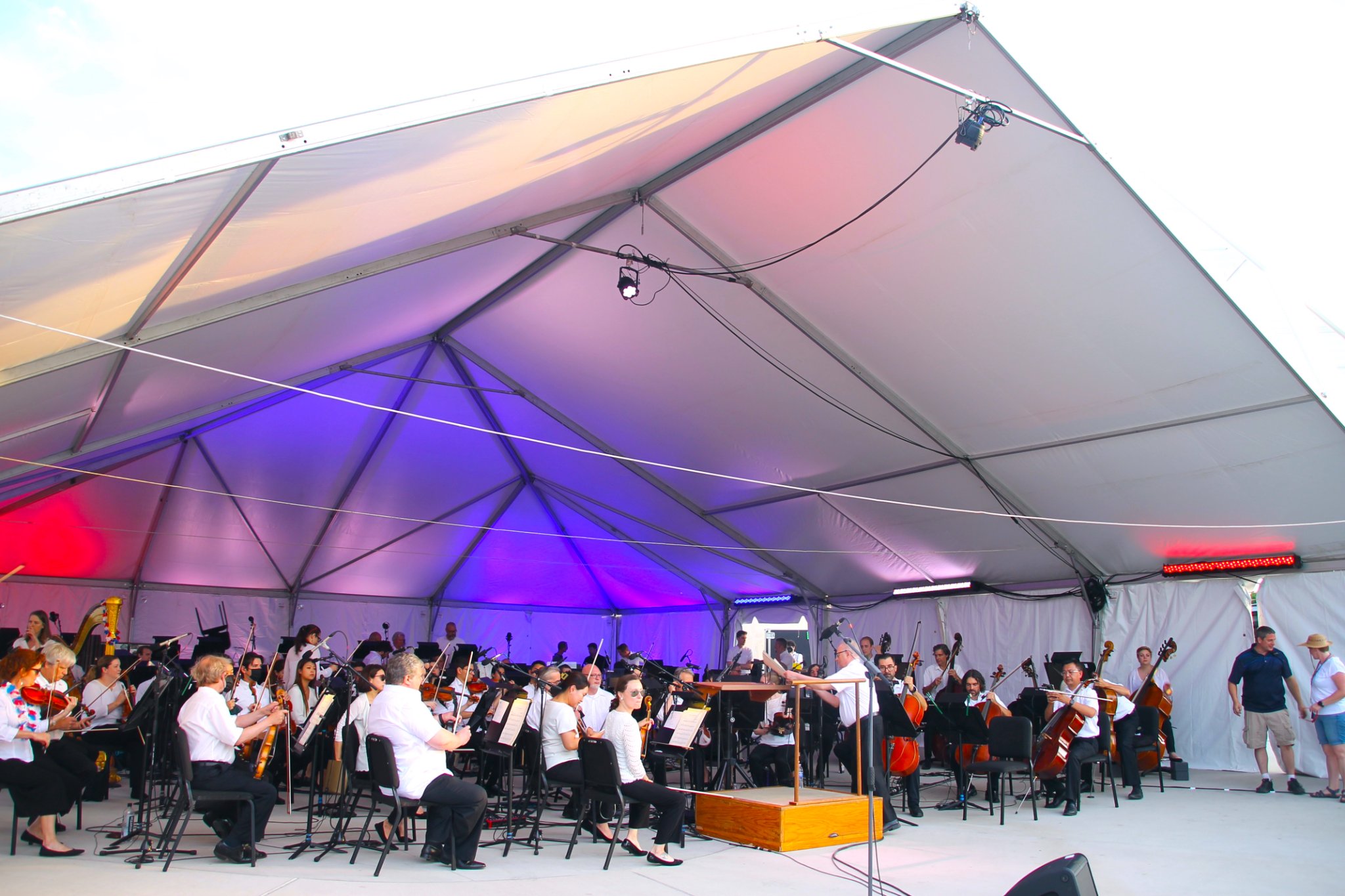 View All Events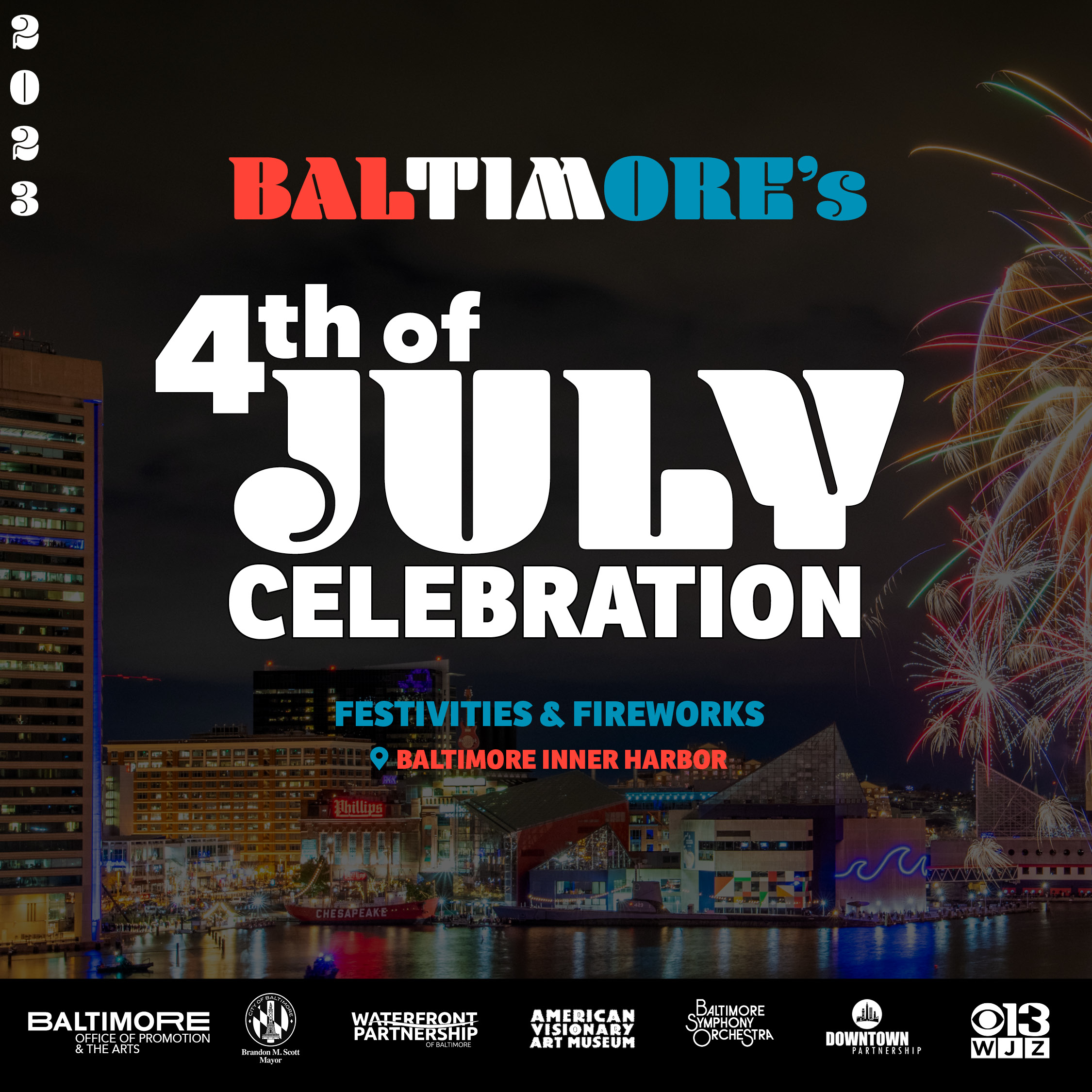 July 04
|
9:00 am - 10:00 pm
Following last year's successful return of the 4th of July fireworks to Baltimore, BOPA, BSO, and WPB will collaborate again to produce a magical evening of programming spanning the Waterfront Promenade from Harborplace to Rash Field. Also joining the festivities is the Downtown Partnership of Baltimore, Maryland Science Center, American Visionary Art Museum (AVAM), and media partner WJZ-TV | CBS Baltimore.
The BSO's Star-Spangled Celebration concert will be held at Rash Field Park at 8:00 p.m., featuring Sameer Patel conducting the Baltimore Symphony Orchestra. PNC Bank generously supports the event, ensuring accessibility to all. A 15-minute fireworks display by Pyrotecnico will follow the orchestra performance, visible from the Inner Harbor promenade and surrounding areas. The evening's events will conclude at 10:00 p.m.
The American Visionary Art Museum will host the 4th of July Pet Parade and Animal Talent Show, starting at 9:00 a.m. Pet registration begins at 8:30 a.m. This event commemorates Ellis Rosen and welcomes all pets. Visit https://www.avam.org for more information.
The Maryland Science Center will be open from 10:00 a.m. to 4:00 p.m. on July 4th and every other Tuesday throughout the summer. They invite visitors to explore the science exhibits. Learn more at www.mdsci.org/summer.
The 24th annual 4th of July Baltimore Beach Volleyball Tournament will take place at Baltimore Beach in Rash Field. Check-in starts at 11:00 a.m., with play beginning at noon. The tournament will conclude at 8:00 p.m. Participants can register at https://www.baltimorebeach.com/hatdraw/.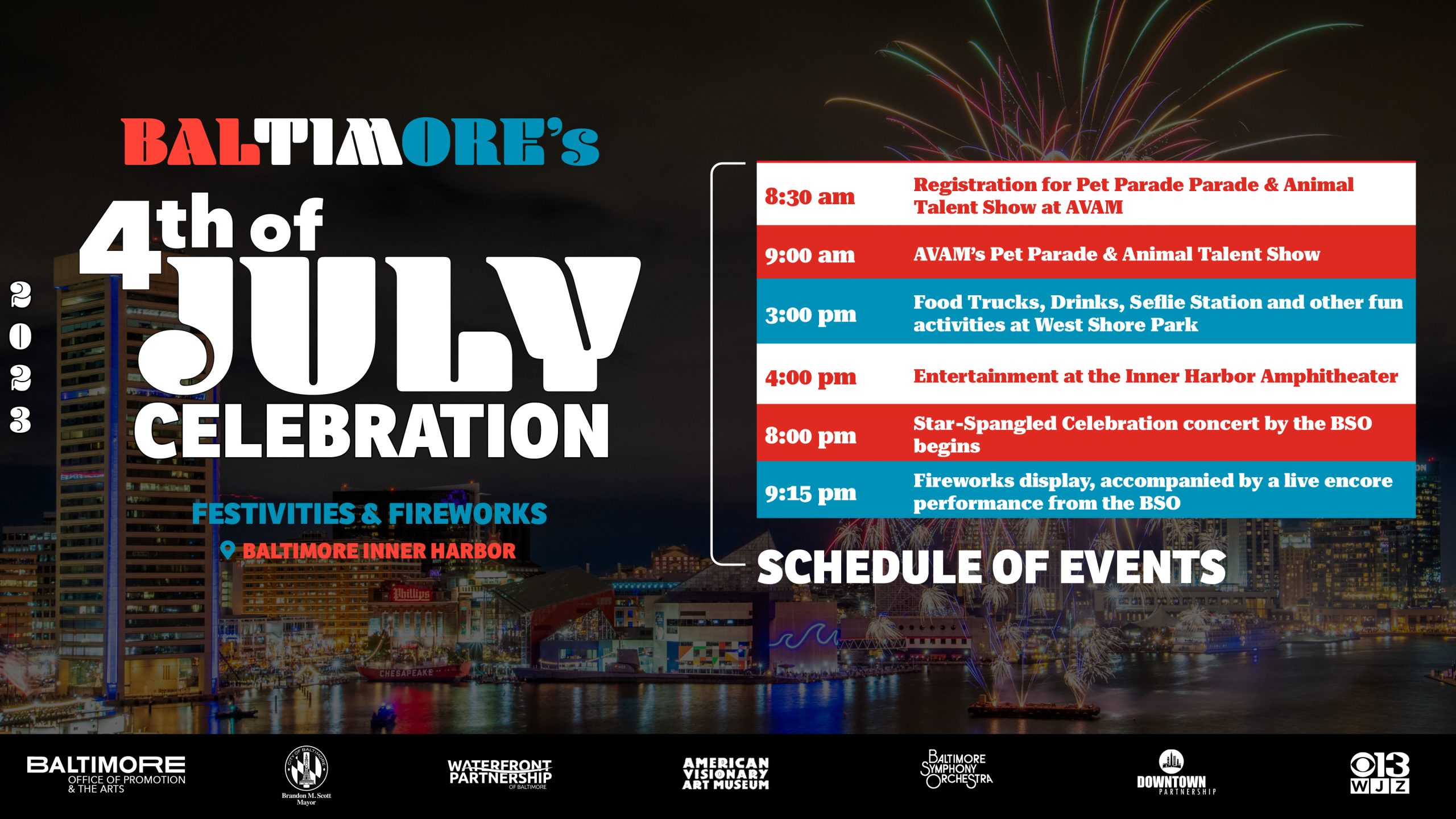 Want to learn more about Artscape 2023?
Find the event schedule, vendors, and all of the details for Artscape on the full event site.
View the Artscape Site